Today I have an all new polish to show you just in time for the holiday
American Flag
This polish will only be available from now until Friday morning. After that, my polish store will be closed until after the 4th of July. So don't miss your chance to have this polish in time for the holiday.
This polish is a red tinted base with red micro glitter, blue holo hex glitter and large matte white glitters. It can be worn alone or layered over other polishes.
Here is two coats of "American Flag" with one coat of Seche Vite Fast Dry Topcoat
Here is one coat of "American Flag" layered over one coat of OPI "So Hot It Berns" and one coat of Seche Vite Fast Dry Topcoat
About My Polishes:
My polishes are $10 each and include FREE SHIPPING AND A COMPLIMENTARY GIFT!

International orders ship for a low flat rate based on your region, this means: buy all the polishes you like, pay only one low fee to ship.

Custom printed labels are available for all polishes and are listed in my shop. Add names, pictures or whatever you'd like for only $2 per bottle.

All orders ship via USPS WITHIN 24 HOURS OF PAYMENT

All of my ingredients are 3 Free and Cruelty Free and I use only stainless steel mixing balls.

I stand behind my products 100%. If for any reason you are not satisfied with your purchase or have questions and concerns, please contact me immediately.

Also, as always, if you order 2 or more bottles of my polish you will receive a 5 gram jar of my very own hypoallergenic, fragrance free, ultra healing "Cutie Cuticle Balm". Due to rave reviews this product is also sold on it's own in both a 5g and larger 10g jar.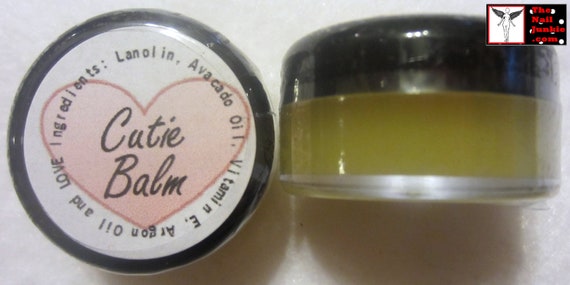 This polish, as well as my other shades are available now at:
Please stay tuned to my blog and social media pages for info on stock times.
If you have any questions or concerns please contact me directly via my email:
NAILJUNKIEPOLISH@GMAIL.COM
GIVEAWAY TIME!!!
I am going to give a bottle of this polish away to one lucky winner. You only have until Thursday to enter, so don't delay!